Spanking Parties
Here you will find a list of the parties available in the UK. We include only those which have websites, or appear in social media. There are private parties that are not publicised, and are therefore not listed here. We do not list FemDom events.

If you are new to the spanking scene, or have not yet attended a party, then click on Party Information for some useful background.
For News on Spankees, Escorts, Parties and other spanking updates click on News Page
2Kings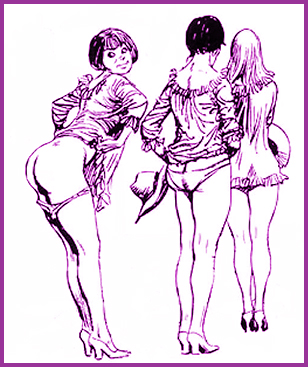 2Kings are one of the longest running parties in London. Their parties are MaleDom, Switch or FemDom type. Run nearly every month, 2Kings parties usually have 2 or 3 spankees, and the atmosphere is informal and more freewheeling than some of the more structured parties. It is not unusual to find the spankees cheerfully discarding clothing during the event! A buffet is served during the party. 2Kings have a loyal and regular following of gentlemen. Twice a year, in June and December there are larger parties with 6 to 12 spankees, with scope for switching if desired. Contact details: website https://www.2kings.org.uk/ telephone 07887 762477 or 07917 755989 email parties@2kings.org.uk
Bottoms Up
Organised by Spankeefinder listed Leia-Ann Woods, Bottoms Up follow a format where gentlemen have mini one-to-one sessions with each of the spankees present, involving hand spanking and leather implements. Caning comes later in the party, except for Miss Woods, who starts the parties by bending over for six-of-the-best cold canings from each of the gentlemen. This unique overture certainly sets a lively tone for the proceedings. There is an excellent buffet served towards the middle of the party. Bottoms Up parties take place in London approximately every 6 to 7 weeks. There are usually 6+ spankees, and the parties have a very loyal following. There is a larger party in December. Parties are MaleDom, but there is scope for switching after the main party for those that wish to. Contact details: website www.bottomsupspanking.com telephone 07595 738626 email bottomsupspanking@hotmail.co.uk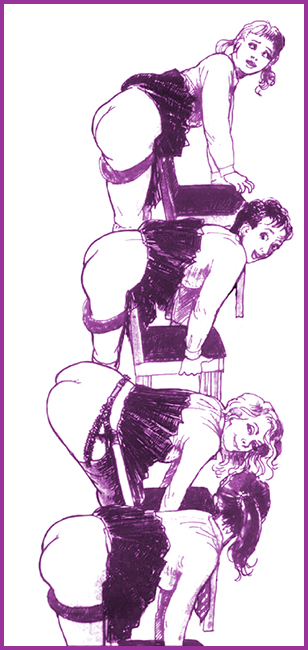 Decadence Parties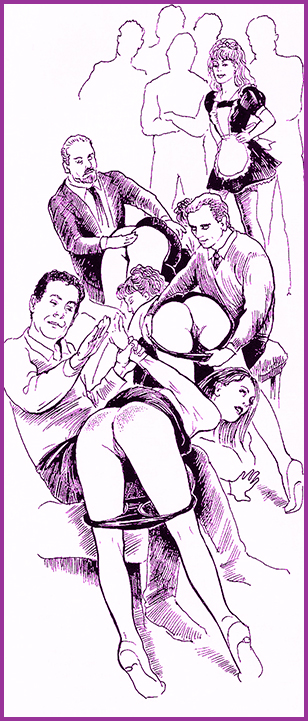 Organised by Spankeefinder listed Just jessica, Decadence Parties are run from a club in Birmingham. There are several different themed play areas, and from the images of previous parties a lot of fun is had by all. Every gentleman present has the opportunity for a provite 1to1 session with each of the ladies, with optional switching if that takes your fancy. Further details are available from the website https://decadenceparties.wixsite.com/spank .
Stinging Tails
Organised by Spankeefinder listed Danielle, Generally smaller parties with plenty of spanking action. There is a mixture of formats, and parties can be MaleDom, Switch or FemDom. Parties take place in Birmingham and Bristol. Spanking activity is both in the round, and mini one-to-one. Included are some games with consequences for the spankees. Contact details website www.stingingtails.co.uk telephone 07763 870589 email stingingtails@hotmail.com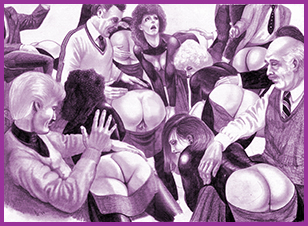 Do you organise parties?
If you are a party organiser then we are willing to list you on this page. However your organisation must have a website, with evidence of running parties for more than a year, and have future fixed dates for parties. Why do we insist on this? New parties spring up all the time and often disappear just as quickly. We do not want to discourage newcomers but regret we will only list parties that are well established. If you have an established party contact us on spankeefinder@gmail.com to get listed. All rights of publication reserved.
New to parties – read on
There is a thriving and high-quality party scene in the UK where male spankers can pay a reasonable fee for a pleasant afternoon or evening of spanking entertainment with delightful spankees, often with excellent buffet food thrown in. Apart from the creating an atmosphere for everyone to socialise, parties are an opportunity for plenty of hands-on fun with the spankees.
Types of Party. There are 3 main types of parties. Although organisers may use different titles, it is usually very clear which type of party is being offered. MaleDom parties are where the gentlemen spank the girls. Switch parties are where gentlemen spank the girls, and if they wish, be spanked by the spankees. FemDom parties are where the women spank the gentlemen. We do not list FemDom parties

What Happens?As to exact content of a party, each organiser has their own variation. But as an example, at a Male Dom party, after the intitial socialising, the action may start by each gentlemen giving an over-the-knee hand spanking to all the spankees in turn. Then the action continues with the gentlemen using implements, again applied to each of the spankees. The implements, supplied by the organisers, can be paddles, straps, tawses, etc. Usually, following a break, the action moves on to a climax by each of the spankees bending over for 6 strokes of the cane from all of the gentlemen. Another format is the mini one-to-one, which means the gentleman has a private session with the spankee, usually with hand spanking and leather implements. Whatever the format of the party, every gentleman will get the opportunity to apply a spanking, a leather implement, and a cane to all the spankees.

Size of Parties. Parties vary in numbers of people taking part, as well as the proportion of spankees to gentlemen. Most organisers have their own format of total numbers and proportion, and give this information on their websites. Some party organisers prefer smaller numbers of 9 to 12 gentlemen, others have parties of 30 gentlemen or more. The proportion of gentlemen to girls varies between different organisers, from 2 gentlemen to each girl (referred to as '2 to1' ratio) to 3 or 4 gentlemen for each girl. As an example, a party of 12 gentlemen with a 2 to 1 ratio, will have 6 girls. If the same party has a 3 to 1 ratio, then only 4 girls. Cost of parties vary according to content, but generally 2 to1 parties cost more but provide the highest level of action.
Themes. To add to the atmosphere most parties have a theme, in which the spankees dress to a particular scenario. Maids, secretaries, beach babes, nurses, are just some of the themes used. Remember all the spankees are over 18, most are in their 20s and 30s, and go to parties because they enjoy being spanked, and expect the spanking and implements to feel like a punishment. However all spankees limits must be respected, and organisers will eject anyone who fails to behave correctly.
Spankeefinder provides this information to be helpful to the spanking community but takes no responsibility for the accuracy of the information. Contact the organiser to confirm details.