---

Stevie
"Watch my bottom turn pink"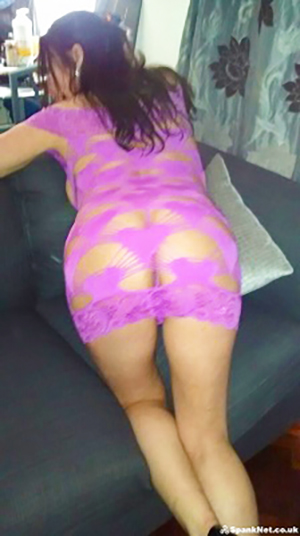 Hi

I am a gorgeous, experienced switch, who wants and needs to have her bottom reddened.

I'm an ex model, tall, slim and leggy with a very spankable bottom. I'm half Italian and half Irish.

I love to role play and like all types of scenarios, so I can be a disobedient wife, error-strewn secretary or even a poor school teacher. I can certainly dress (and undress) to please you, and if you think that I need to be completely naked for my punishment, well, you're in charge!
Hand spank, paddle, strap and cane me hard and watch my bottom turn pink, then red and finally striped!

However, should you be deserving of a severe punishment, I will take great pleasure in removing your trousers and pants and giving the thrashing that you need. I hand spank and cane very firmly.

I can accommodate in Epsom just a few minutes from the station. Off-street parking available. I'm available 7 days a week between the hours of 10 am until 7ish. My fee for a 1 hour session is £180 and 2 hours is £280.
Give me a call on 07392 330 255 or email me on stevieno1247@outlook.com and lets meet soon.
Stevie xx
This page has been provided free of charge by Spankeefinder. Spankees or Escorts who wish to be listed on Spankeefinder should click on Advice Page. For further information about Spankeefinder just email Peter on spankeefinder@gmail.com