---
Lilly in Distress
"I need a strong and leading hand to bring me into line"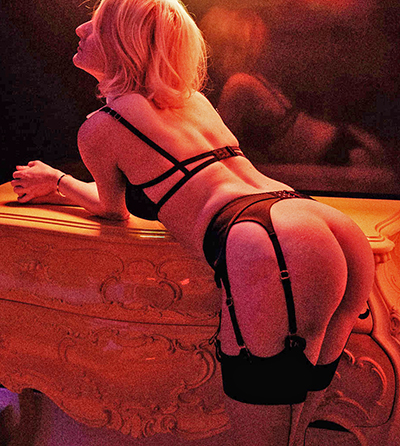 Dear Sir, I am Lilly, a lifestyle submissive with a taste for kink and a love of all things to do with role play.
I need a strong and leading hand to bring me into line. I may be a true tempest, but a real, honest to goodness submissive under the right master. I wish to meet well-mannered, distinguished gentlemen I can build a mischievous relationship with and who want to explore the world outside the dungeon walls together.

To tell more about myself, I am 28 years old, European, a petite blonde, standing at just 5 foot 3 with a perfectly slim shape. My bright green eyes, perk bottom, small round breasts and a pretty face complete the package. I am fully natural without any tattoos/piercings or other enhancements. 
I am sensual and erotic and love all things to do with elevated BDSM culture. There is no limit to my imagination and ideas for a play session.

Bare-handed spanking is on the top of my list, where I prefer a slow build up, but can take all implements once my perfectly round bottom is warm and blushing. Sensual but firm touch leaves me squirming somewhere between pleasure and pain and throbbing sensations take me to a floaty, dreamy subspace. I aim to enjoy our sessions as much as you do- so the understanding of consent and mutual pleasure is my priority.
My favourite scenarios are teacher & student (traditional or naughty), secretary, pet and fetish slave. My well stocked wardrobe can cover (almost all) requests!

I have an affinity with Shibari rope bondage and love being tied up or can happily show you the knots too.

Please get in touch with me via email lilly.in.distress@gmail.com or via WhatsApp on +44 7572 985489 to discuss a meeting in further detail
This page has been provided free of charge by Spankeefinder. Spankees or Escorts who wish to be listed on Spankeefinder should click on Advice Page. For further information about Spankeefinder just email Peter on spankeefinder@gmail.com