---
Jess
"I have a peachy round bottom"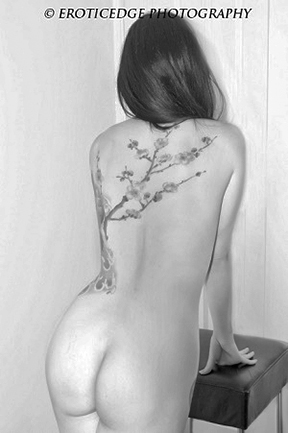 Hello, I'm Jess, a fun, well-spoken, and highly educated 30 year old, although I am often told that I look younger. I am a size 10 and I have gorgeous curves. I have access to venues in London and Essex.

I am naturally submissive and have a very peachy round bottom which I absolutely love to have spanked until it's red and glowing. I also enjoy receiving other implements such as paddles, slippers, floggers and the cane but my favourite will always be a nice firm hand.

I do enjoy fun role-play, I am open minded so I'm always happy to hear about any new role-play ideas. I am also happy to session without this. I enjoy dressing up whether this is as a student, secretary or maid. As I am also a model I own lots of lovely lingerie and latex which I am always happy to dress up in.

I have a very mischievous side which often comes out as a switch, I really enjoy spanking a nice bare bottom across my lap, as well as using paddles, slippers and the cane.
I am available during the evening and at weekends. Please use the following e-mail address to arrange a session jesskane10@gmail.com

I am happy to provide a picture of my face upon request.

I am also available for 2-1 sessions with Aaliyah
Please note that I do not offer any sexual services.
Jess xx
This page has been provided free of charge by Spankeefinder. Spankees or Escorts who wish to be listed on Spankeefinder should click on Advice Page. For further information about Spankeefinder just email Peter on spankeefinder@gmail.com