---
Cherri
Sensual Sexy Lady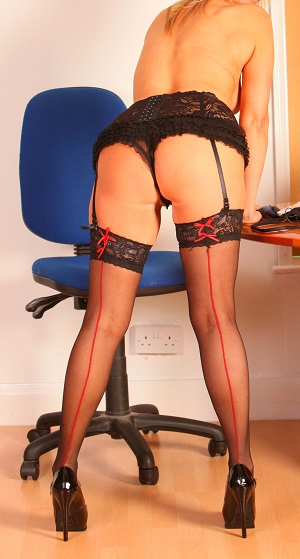 Hello my name is Cherri.

I am a mature, size 10 sensual, sexy and classy lady. I have a beautiful apartment in West Birmingham, which is discreet with private parking and is easily accessible from Birmingham and the motorway. I also visit London.

I have a genuine love of good old fashioned bare handed OTK , as well as flogging, paddling and light caning. I am very versatile and can adapt to all scenarios and requests. My particular favourite is the sexy secretary who displeases her boss! I also enjoy playing the wayward wife. I am also a lover of the more sensual type of spanker.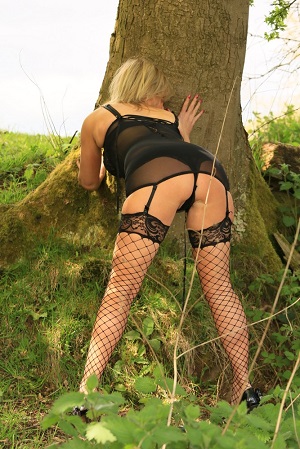 I do confess to having a little sadistic streak which loves to punish naughty boys (or girls!) with a long hard spanking followed by soft caressing touches. I am experienced and accurate with the cane as well as other implements. I love playing with or without role play and can be sensual or sadistic depending on what you are looking for……

For you gentlemen with a passion for feet, I am more than happy to accommodate you as I adore foot worship (what girl wouldn't?!). I have a lovely selection of stockings and shoes including some 7in heels which you are welcome to enjoy. I am very open minded and receptive to new and exciting ideas so don't be afraid to share your fetishes with me.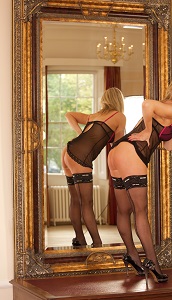 I take time to adapt sessions and I'm happy to spend time getting to know you over a coffee or two as I appreciate that the better we get to know each other the more intense sessions can be. If you are interested in seeing me either as the spankee, spanker or switch please do contact me and let me know what kind of session you are after.

It is good if you have some ideas, then I can be sure to fulfil your exact requirements but if you are not sure we can have a chat in the relaxed atmosphere of the apartment where we will decide how to go about fulfilling yours or 'our' spanking fantasies. Feel free to bring along any outfits which you would like me (or you) to wear.
Please email me at sexycherri@icloud.com and if I am interested in meeting you I will send you my terms by return and give you a convenient time and location details.

I will expect you to provide an email address and telephone number to verify as genuine.
Please understand that I offer fun spanking sessions only which includes no sexual favours.
Cherri xx
This page has been provided free of charge by Spankeefinder. Spankees or Escorts who wish to be listed on Spankeefinder should click on Advice Page. For further information about Spankeefinder just email Peter on spankeefinder@gmail.com