---

Miss Rebecca May
Probably the naughtiest girl in London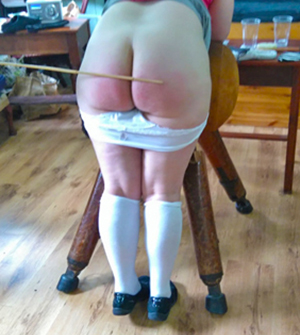 Hello There, My name is Rebecca May and I am lifetime submissive with a taste for switching and a love of all things to do with Spanking.

I am five feet tall with a curvaceous bottom. A size 16 with 38DD breasts. I please only vist me if you enjoy a deliciously fuller figure.I am sensual and erotic and love all things to do with spanking. I am a excellent role player with a range of outfits and underwear.

If role play isn't your thing than we can just indulge in spanking because it is such a fabulous thing to do. If we are really naughty we might both end up Naked!!!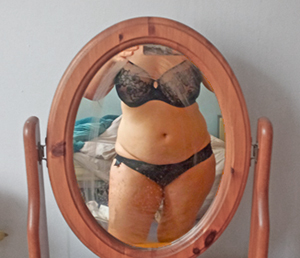 I love to switch and welcome all naughty boys and girls to come and see me. Miss May's Redbottom Accademy takes pupils all year round. Come and get a mark in her punishment book.

I session from Farringdon, Canning Town and Tring. I can use a number of dungeons in Central London but please take into account the extra cost.

I look forward to meeting you all. Please contact me initially on rebeccaspanks@gmail.com and I will be happy to talk on the phone.
This page has been provided free of charge by Spankeefinder. Spankees or Escorts who wish to be listed on Spankeefinder should click on Advice Page. For further information about Spankeefinder just email Peter on spankeefinder@gmail.com